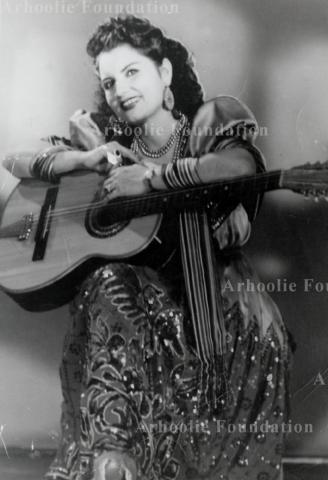 Lydia Mendoza (1916-2007) was one the most enduring and highly honored female artists to hail from the immigrant Mexican-American communities of the Southwest United States. Nicknamed "La Alondra De La Frontera" (The Meadowlark of the Borderlands) and "La Cancionera De Los Pobres" (The Songstress of the Poor), the singer-guitarist enjoyed a career that spanned well over half a century, hundreds of recordings, and thousands of personal appearances.
To read the complete artist biography, click here.
To read all entries on the Strachwitz Frontera Collection blog, click here.