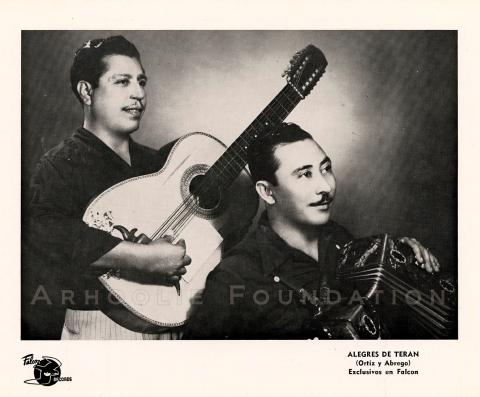 Los Alegres de Terán, a vocal duet founded by a pair of humble migrant workers from northern Mexico, stands as one of the most influential, long-lived and commercially successful regional music acts from the last half of the 20th century. The duo of Tomás Ortiz and Eugenio Ábrego are today remembered as the fathers of modern norteño music, the accordion-based country style that traversed borders as fluidly as its immigrant fans.
To read the complete artist biography, click here.
To read all entries on the Strachwitz Frontera Collection blog, click here.